Graduate Students (Davies)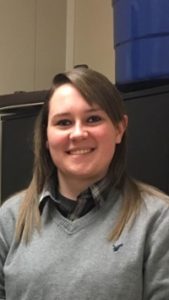 Joanna Pearson, M.A. (CV) (LinkedIn, ResearchGate, Twitter)
Entry Year: 2017-2018
j.pearson@rochester.edu
My research broadly investigates children's development within contexts of family adversity. I primarily seek to identify the pathways through which children's behavioral, emotional, and physiological responses to interparental conflict are associated with adjustment difficulties over time. My secondary area of interest is in uncovering sources of heterogeneity in children's vulnerability to interparental conflict. I like to relax by baking, building LEGO models, and hanging out with my cats and my doofy dog.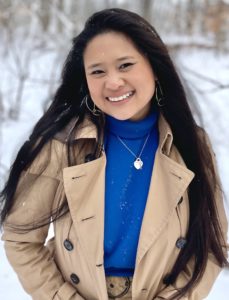 Vanessa Cao, B.S. (CV) (LinkedIn, Personal Website, Twitter)
Entry Year: 2020-2021
vcao2@ur.rochester.edu
My research interests lie primarily in the role of family adversity and trauma related experiences within racially and economically diverse populations with a particular focus on the impact they have on relationships (parent-parent, parent-child, child-peer) and child socio-emotional development. More specifically, I focus on antecedents and outcomes related to callous and aggressive behaviors in children and their neurophysiological underpinnings while integrating advanced quantitative modeling. In my free time, I can often be found cooking, trying new foods, hanging out with my pets, or white water rafting.
Kassidy Colton, M.S. (CV) (LinkedIn, Twitter)
Entry Year: 2021-2022
Email: kcolton@ur.rochester.edu
My research interests focus on maladaptive family processes and children's subsequent development. I am particularly interested in children's social and emotional maladjustment following exposure to conflictual family environments, such as the impacts on emotion regulation and reactivity, and how psychophysiological responses may influence these pathways. An additional interest of mine lies within understanding how other family relationships, especially siblings, may further shape development in high conflict homes. In my leisure time, I enjoy going to spin and boxing classes, checking out new coffee shops, attending concerts, going to parks with my dog, and tending to my houseplants.