Graduate Students (Davies)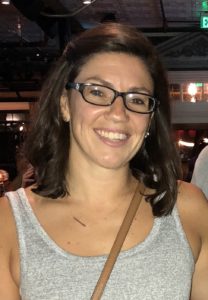 Lucia Parry, M.A. (CV) (LinkedIn, ResearchGate, Twitter)
Entry Year: 2016-2017
lparry@ur.rochester.edu
My broad area of interest lies in children's socioemotional adaptation within the context of close relationships, particularly those within the family system. More specifically, I am interested in how and why children exposed to family conflict and adversity exhibit heightened vulnerability to an array of psychological problems. In addition, I am interested in how children exposed to family adversity develop coping skills, specifically grit and resilience, and the impact of these coping skills on their later adjustment or maladjustment. Finally, I am interested in the translational aspect of this research – programs that can be implemented in a home or academic setting that focus on teaching children the crucial coping skills that will allow them to be successful, contributing members of society, both academically and personally. Outside of work I like to workout and bake. Recently, I've gotten into triathlons, so I spend lots of time outside of school swimming, biking, and running. To make up for all the working out, I bake! My favorite things to bake are sourdough bread, bagels, and treats for my friends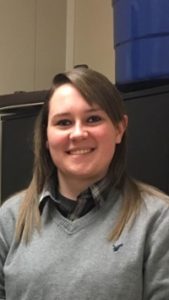 Joanna Pearson (CV) (LinkedIn, ResearchGate, Twitter)
Entry Year: 2017-2018
j.pearson@rochester.edu
My research broadly investigates children's development within contexts of family adversity. I primarily seek to identify the pathways through which children's behavioral, emotional, and physiological responses to interparental conflict are associated with adjustment difficulties over time. My secondary area of interest is in uncovering sources of heterogeneity in children's vulnerability to interparental conflict. I like to relax by baking, building LEGO models, and hanging out with my cats and my doofy dog.
Morgan Thompson, M.A. (CV) (Google Scholar, LinkedIn, ResearchGate)
Entry Year: 2017-2018
mthomp44@ur.rochester.edu
Broadly my research interests focus on identifying patterns of children's coping responses to interparental conflict. More specifically, I am interested in understanding the multivariate interplay of children's early developmental and socialization experiences, their involvement in interparental conflict (i.e., behavioral efforts to directly mediate or intervene in their parents' problems), and their subsequent mental health outcomes to refine a formal process-oriented theory for children's involvement in interparental conflict. In my free time, I enjoy being outdoors whether it's hiking, boating, kayaking, paddle boarding, lounging by the lake, or barbecuing with friends. During Rochester's winters I like to catch up on trendy TV shows and ski.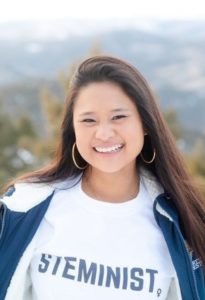 Vanessa Cao, B.S. (CV) (LinkedIn, Personal Website, Twitter)
Entry Year: 2020-2021
vcao2@ur.rochester.edu
My research interests lie primarily in the role of family adversity, trauma related experiences, and maltreatment within racially and economically diverse populations with a particular focus on the impact they have on relationships (parent-parent, parent-child, child-peer) and child socio-emotional development. More specifically, I hope to further explore the development of callous and aggressive behaviors in children and their neurophysiological underpinnings while integrating advanced quantitative modeling. In my free time, I can often be found cooking, trying new foods, traveling, taking selfies with animals, or white water rafting.