Graduate Students (Sturge-Apple)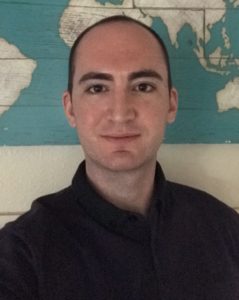 Cory Platts, B.S.
Entry Year: 2019-2020
cory.platts@rochester.edu
My research interests focus on applying an evolutionary framework to the study of parenting and children's developmental outcomes. Specifically, I am interested in the role our environment plays in shaping parenting styles and parental involvement, as well as how it shapes children's cognition.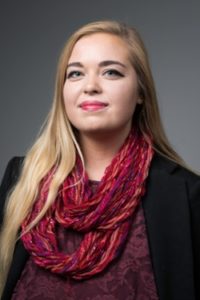 Hannah Swerbenski, B.S.  (CV) (LinkedIn, Personal Website, ResearchGate, Twitter)
Entry Year: 2019-2020
hswerben@ur.rochester.edu
Broadly construed, my research interests concern developmental psychopathology and the intergenerational transmission of trauma. In particular, I am interested in how early experiences of childhood maltreatment impact parenting in the next generation and disentangling physiological and psychological mediating mechanisms of this association. In line with strengths-based approaches, I seek to identify protective factors that may buffer or break associations between early adversity and negative developmental sequelae in my research. Finally, I aim to contribute to child maltreatment prevention through my work on Project PROMISE and the TRANSFORM Research Center. In my downtime, I enjoy a good cup of coffee, reading, and hanging out with my two pet rabbits, Chicory and Toulouse.
Leena Twal, B.S. (CV) (LinkedIn, Twitter)
Entry Year: 2022-2023
ltwal@ur.rochester.edu
Broadly, my research interests are centered around youths' socio-emotional development and the expression and management of both adaptive and maladaptive emotions. Specifically, I am interested in how the dynamic between parent-child dyads impacts this early development and how parents can facilitate healthy development, especially in families living in underserved communities. I hope to research the neighborhood and cultural influences on socio-emotional development and family relationships in order to bring culturally sensitive interventions to families of diverse backgrounds. In my free time, I enjoy cooking and baking, exploring the outdoors, gardening, and creating art.