Graduate Students (Sturge-Apple)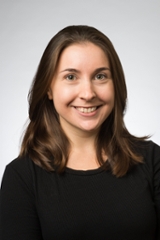 Hannah Jones-Gordils, M.A. (CV) (LinkedIn, ResearchGate)
Entry Year: 2015-2016
hannah.jones@rochester.edu
My research investigates how parental executive functions are impacted in high-risk contexts, and the downstream consequences this can have on parenting behavior and child outcomes. I am also interested in parental scaffolding (i.e., how parents teach their children new skills), and how this can influence children's independent problem solving skills. In my free time I enjoy hiking and nature walks, gardening, yoga, and cooking/baking.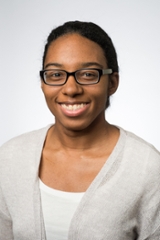 Debrielle Jacques, M.A. (CV) (Google Scholar, LinkedIn, ResearchGate, Twitter)
Entry Year: 2016-2017
debrielle.jacques@rochester.edu
My broad interests reside at the intersection between parenting and family processes and developmental psychopathology. Specifically, I am interested in studying at-risk parenting, family functioning, and resilience among families experiencing adversity, explicitly focusing on how risk factors within the parenting environment influence the development of psychopathology among children and adolescents. I am especially interested in parental psychopathology, particularly parental substance use, and the pathways through which these phenomena impact the parenting and child rearing environment. One of my goals is to disseminate developmental research that could inform prevention programs for youth from high-risk families and influence the development of efficacious family-orientated rehabilitation programs for parents with histories of chronic substance use.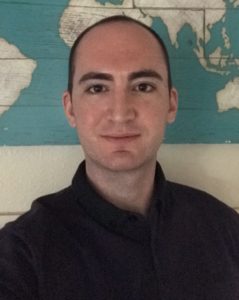 Cory Platts
Entry Year: 2019-2020
cory.platts@rochester.edu
My research interests focus on applying an evolutionary framework to the study of parenting and children's developmental outcomes. Specifically, I am interested in the role our environment plays in shaping parenting styles and parental involvement, as well as how it shapes children's cognition.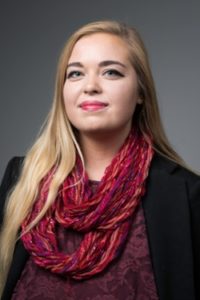 Hannah Swerbenski, B.S.  (CV) (LinkedIn, Personal Website, Twitter)
Entry Year: 2019-2020
hswerben@ur.rochester.edu
My research interests are related to the intergenerational transmission of trauma and adversity. In particular, I am interested in identifying protective factors that may buffer against the negative impacts of trauma in the early childhood period, including sensitive and insightful parenting, behavioral and physiological parent-child synchrony, and child self-regulatory capacities. In my downtime, I enjoy a good cup of coffee, reading, and hanging out with my two pet rabbits, Chicory and Toulouse.