Research Staff
Lab Coordinators
Meera Patel (Project THRIVE) 
Full-Time Research Assistants
Sofia Carter (Project THRIVE)
Sofia graduated from the University of Illinois at Urbana-Champaign with a B.S in Psychology and a minor in sociology. She has been a part of several different research projects that study children with developmental disorders and other projects on emotion regulation and mental health. During undergrad, she had the opportunity to study abroad in Cape Town, South Africa where she was an intern at a women's domestic violence shelter, sparking her interest in studying family dynamics and the mental health repercussions on the children. This ultimately led her to the RCRCF. She hopes to one day pursue a Ph.D in either Clinical or Developmental Psychology. In her free time she loves to do anything adventure-y like kayaking, hiking, white water rafting, etc.
Lindsay Zhaoying (Chen Project THRIVE)
Lindsay (Zhaoying) received her master's degree in counseling psychology from the University of Pennsylvania, and a bachelor's degree in Public Policy with a minor in Psychology from Renmin University of China. During her master's study, she worked as a clinical intern for children and families who experienced emotional abuse at the Children's Crisis Treatment Center in Philadelphia. While working as a RA for Project THRIVE, She is also the assistant lab manager for THRIVE lab under Dr. Jessica Borelli at the University of California, Irvine. Lindsay is interested in children's emotional development in the family context and plans to pursue a Ph.D. degree in clinical or developmental psychology. In her free time, she loves watercolor painting, baking, and photography.
Grace Sementilli (Project FLIGHT)
Grace is an RA on Project FLIGHT for both Melissa and Patrick. She is interested in research on social inequality, specifically class and racial inequality. She will be applying to graduate school this fall to pursue a career in sociology.
Hannah Wadsworth (Project FLIGHT)
Hannah hopes to pursue a PhD in developmental psychology looking at the development of ethnic minorities. She is especially interested in the development of identity in ethnic minority and multiracial youth and adolescents. Outside of work, she enjoys going for runs and playing soccer, as well as playing the violin.
Catherine Waye (Project THRIVE)
Catherine graduated from the University of Rochester in the Fall of 2019 with a BA in Psychology and a minor in Public Health. During her undergraduate career at the U of R, she worked as an undergrad research assistant under Dr. Lisa Starr on Project SEED and Project SHEEP and in Dr. Laura Elenbaas's Social Cognitive Development Lab. In addition to working as a full-time research assistant at Project THRIVE, she serves as a per diem Youth Service Provider through Pathways, Inc., a non-profit mental health and vocational service organization based in Western New York. She hopes to eventually pursue a PhD in clinical psychology with a focus on making mental health care more accessible, especially for clients of lower socio-economic status and ethnic minority identity. In her free time, she enjoys playing ultimate frisbee and personal projects in the visual arts.
Zijin Zhang (Project THRIVE)
Zijin Zhang is an RA for Project THRIVE. Human experience, especially interactions and its relationship to healthy development, has always intrigued her, as well as how we can design preventions and interventions that shape both the adult's and the child's developmental pathways. She is committed to understanding and serving children and families and aspires to become an applied psychologist. Prior to joining Mt. Hope Family Center, Zijin worked in education as a consultant and an entrepreneur for four years. Zijin also earned master's degrees in Interdisciplinary Studies in Human Development and Education Policy from the University of Pennsylvania as well as bachelor's degrees in English Language and Literature and Economics from Peking University. While not working, studying, or reading, Zijin is also a child of nature and a certified national mountaineer in China.
Undergraduate RAs and Post Bac Interns
David Belkin, UR
David is a senior undergraduate student studying neuroscience and psychology. He is particularly interested in learning about the many factors that cause us to differentiate as humans with varying dispositions. this interest drew him to join Project THRIVE, where he is excited to be a part of a team investigating the impact of the home environment on developmental psychopathology. In the future, he hopes to pursue a career in medicine. Outside of work, he spends his time playing the piano and being active.
Samuel Graves, UR
Sam is a senior studying psychology at the University of Rochester. He is from Boston, MA and he loves meeting people and learning about how they think and feel. Specifically, he has a strong interest in family relationships, childhood social, emotional, and moral development, and psychopathology. After he graduates, he wants to work with children or adults with special needs in a clinic or special care housing/facility setting. Outside of doing research and studying, he spends a lot of time singing, playing ukulele, and going on adventures in the great outdoors.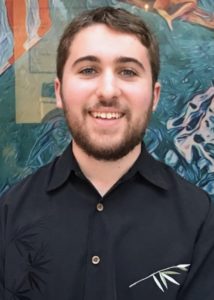 Marc Bacharach, UR
Marc is a senior at the University of Rochester double majoring in Brain & Cognitive Sciences and Psychology. He is a Research Assistant for Project HOPE and has an interest in psychopathology and moral development. Outside of school and research, he enjoys playing the piano, writing, and travelling.
Lauren Breitstone, Boston University Law
Lauren graduated from Tulane University in 2018. Her research interests include child abuse and neglect, anxorexia nervosa and bullimia, and mindful eating. She hopes to one day be a practicing clinician in the state of NY for children, families, and young adults. She loves to run and I just adopted a two month old puppy named Georgie.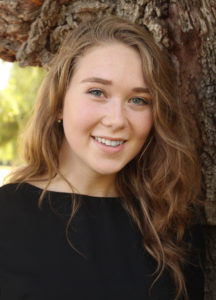 Kaylee Damm, UR
Kaylee is a senior at the University of Rochester as a Psychology major with a Gender, Sexuality & Women's studies minor. She is  interested in sexuality and relationship research involving families or couples. She is hoping to one day become a Marriage and Familiy therapist with a certification in Sexology. Ideally, she would like to be able to open up her own practice. Outside of working and research, she loves being outside and spending quality time with my friends. She also loves to get crafty by painting anything from canvases to candles.
Marissa Hendrickson, UR
Marissa is a Sophomore at the University of Rochester majoring in Neuroscience and Psychology. Her goal is to continue her education and get a PhD in Clinical Psychology. With this she can further the understanding of human behavior from both a social and biological perspective. She is also an e-board member for the Womanist Club at the University of Rochester. Her non-research related interests include growing my collection of nostalgic movies, spending time with friends, and painting. 
Grace Messina, UR
Grace is a senior at UR double majoring in brain and cognitive sciences and psychology. She is an undergrad RA working with graduate student Hannah Swerbenski on the coding videos from Project HOPE. This relates to her personal research interests as she is interested in studying how intergenerational trauma has an effect on interpersonal relationships and the expression and regulation of emotions. After college she plans on working for a few years before attending graduate school. Outside of being an RA she is a member of UR's Women's Track and Field team and a Peer Advisor for the Brain and Cognitive Sciences Department. She can also be found being active or unwinding with friends.
Klaudia Micek, UR
Klaudia is a first-year undergraduate student planning on majoring in computer science or biology. She is interested in research related to child development, family relationships, and maltreatment which is why she is working on Project HOPE. She aspires to do more research and become a physician. Outside of research and academics, Klaudia enjoys drawing, painting, exercising, and listening to music.
Damin Paik, UR
Damin is an undergraduate RA at Project THRIVE.She is a senior majoring in Brain Cognitive Sciences, Psychology, and Spanish. Her research interests lie in developmental psychology, more specifically, she would like to know more about child developmental disorders. She plans to apply to a developmental psychology program for graduate school. She enjoys reading and playing soccer for fun.
Mary Panepento, UR
Elizabeth (Lily) Redman, Nazareth College
Lily is a senior at Nazareth College double majoring in Communication Sciences and Disorders and Psychology, with minors in Cognitive Neuropsychology and Pre-Audiology. Her education and research interests involve developmental psychology, developmental disabilities, and communication strategies. She enjoys taking part in various research projects and hopes to pursue a career in research. When she's not working on her undergraduate thesis, she can be found hiking, gardening, or watching The West Wing.
Jasmin Richard, UR
Jasmin is a rising junior majoring in psychology and brain and cognitive science. She is interested in understanding how the brain works, our thought process, the neural mechanisms behind behavior, and how our environment shapes our minds and our behavior as well.  Currently, Jasmin is doing research with behavioral observation looking into temperament in adolescents and seeing how specific factors of environmental adversity impact hot and cool effortful control and problematic functioning. She enjoys reading, listening to music, traveling, and watching horror movies.
Ruth Riggie, Nazareth College
Ruth is a  junior at Nazareth College in Rochester, NY. She is currently working at Mt. Hope on Project THRIVE, as she is very interested in working with children and the effects that their environments can have on them. She also plans to take a closer look at how racism affects mental heath, specifically microaggressions in a school setting. After she graduates from Nazareth College, she hopes to attend a graduate program and achieve a PhD in Clinical Psychology. Outside of research, she loves to exercise and read. She also loves to play soccer and one of her favorite books is Girl With a Pearl Earring by Tracy Chevalier.
T'Shai Robert, UR
Nani Samanta, UR
Nani is a junior at the University of Rochester majoring in Molecular Genetics and double minoring in Statistics and Clinical Psychology. Her research interests include studying family relationships and their affect on the social emotional development in children. She intends to continue research for a few years before attending graduate school for a PhD in Clinical Psychology. Outside of research she enjoys cooking, playing the piano, and gardening.

Yensy Sanchez, UR
Elizabeth Schupbach, UR
Elizabeth is an undergraduate student at University of Rochester and she aspires to work in the research field of developmental psychology and/or developmental psychopathology. In the future she would love to work with children doing research into how we can develop evidenced-based practices that inform successful interventions. She enjoys her time reading books and dancing with the Sihir Bellydance Ensemble on campus.
Roxanna Shimp, UR
Roxanna is a member of the University of Rochester class of 2023. She is planning on majoring in psychology and minoring in both mathematics and studio art. Roxy hopes to continue her education in psychology post-graduation and someday be a professor, conducting her own research and teaching students just like herself. She is specifically interested in adolescent psychopathology and the intergenerational transmission of trauma. Roxy is also captain of Rochester's club volleyball team, and she loves thrifting, photography, and fashion.
Zainab Shah, UR
Zainab is a junior at the University of Rochester majoring in psychology and religion. She currently works as an RA on Project THRIVE. She is very interested in the research being conducted and interested in the psychology of child development as a whole. I plan to use my knowledge gained from this internship to help me further my experience in the field of psychology and my post grad goals.

Brooke Smith, UR
Brooke is currently an undergraduate at the University of Rochester, studying biology and psychology. Her research interests include child-parent relationships, along with child social and emotional development. In her free time, she enjoys crafting, reading, and spending time with her friends and family.
Lulu Tong, UR

Shuyu Wei, UR
Shuyu is a senior at the University of Rochester majoring Psychology and Brain & Cognitive Science. She is interested in developmental psychology, adolescent well-being and education. She plans to apply for a developmental psychology program in graduate school and conducts her own research in related fields after graduate. In her free time, she likes playing in percussion ensemble and baking cookies.
Karina West, UR
Karina is a sophomore at the University of Rochester majoring in Cell and Developmental Biology and minoring in Social and Emotional Development. She is interested in the psychological development of children and adolescents and how their relationships with others, especially parents, affect their mental and physical health. Outside of research, she enjoys volunteering in the Rochester area, playing rugby, and painting.
Yeshework Yigezu, UR
Yeshework is a rising senior majoring in Psychology and International Relations. She is interested in research in the field of positive psychology specifically the aspects of life that improve individual well being. She wants to study trust and vulnerability and the impact of these characteristics on the wellbeing of a society. Later on in her Iife, she hopes to work as a therapist and help people improve their lives through conversations rooted in a holistic understanding of an individual's background. In her free time she likes to practice yoga and mindful meditation. She also loves badminton and playing the guitar.
Tyler Young, Nazareth College
Tyler is currently a junior psychology major at Nazareth College. He hopes to pursue a doctorate in school psychology and work with elementary school children. Tyler is interested in studying how anxiety develops in children and its effects on their lives, interventions for children with ADHD and ODD, and overall child development as a whole. In his free time, he enjoys traveling and photography.
Minci Zhang, UR
Minci is a psychology major and currently a Take 5 student studying Japanese language and culture. She is interested in what might contribute to youth maladjustment (e.g., early adversity, parenting and temperament) and how different factors may interact with each other to shape development. She is planning to continue my pursuit of the important questions concerning children's development in graduate school. In her free time, she enjoys cooking and trying out different cuisines.