BCS Research Opportunities
The following opportunities are mentored research programs whose primary goal is to welcome University of Rochester (UR) or visiting scholars from underrepresented groups to our campus to receive hands-on training and pursue independent research in a lab:
Meliora Fellowships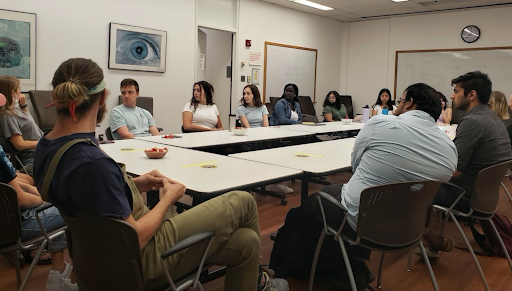 Starting in late fall of 2021, the Department of Brain and Cognitive Sciences (BCS) will announce a new program that will award will award up to 5 Meliora summer research fellowships for underrepresented minorities and/or first-generation students. Meliora fellowships will provide a $5000 stipend to each student to conduct research over the summer of 2022. The goal of these fellowships is to increase access to research opportunities for students who have not had much previous research experience. Faculty are encouraged to reach out to promising 1st and 2nd year students in their classes to apply.
NEUROCITY
(with the Department of Neuroscience)

The NEUROCITY program is designed to encourage underrepresented minorities to explore and experience the field of neuroscience.
Ten weeks beginning in June.
Trainees work under co-mentorship of the University of Rochester and CCNY faculty members.
Students will conduct lab research, attend educational seminars, and presentations on graduate school application preparation. Students will also partake in student-run activities.
Google Computing Grant
(with the Department of Computer Science)
Google's Computer Science Education Research (CS-ER) Awards provide funding for one-year proof-of-concept pilots and a year-long cohort experience among awardees. Download a summary of research funded by award year (PDF).
Computational Methods for Understanding Music, Media, & Minds
(with the Goergen Institute for Data Science)

Students will explore an exciting, interdisciplinary research area that combines machine learning, audio engineering, music theory, and cognitive science. Students accepted into the National Science Foundation Research Experience for Undergraduates (NSF REU) will receive:
On-campus housing
Meal stipend
A stipend of $6000 for other expenses and to take back home
Up to $600 to help pay for travel to and from Rochester
---
Resources on Campus