How to Educate Yourself
One of the most effective things we can do to improve the diversity and inclusivity of our department is to learn from experts on these topics. We expect faculty to regularly attend workshops on how to prevent sexual misconduct and bias and create safe spaces in their labs and classrooms, and strongly encourage them to weave Diversity, Equity, and Inclusion (DEI) practices into their mentorship and lab handbooks. We've included links below to many offerings (for faculty, staff, and trainees) at the University of Rochester and beyond.
Office of Equity and Inclusion
Equity, diversity, and inclusion education is essential for a welcoming and respectful environment where everyone can live, work, and learn. These training opportunities are presented in partnership with the Office of Human Resources and offer useful tools and information to increase awareness of important issues that face our institution.
Online Education for faculty and staff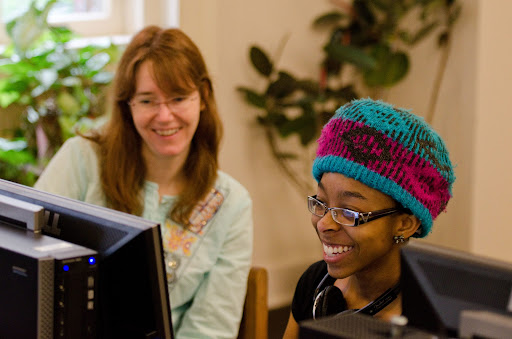 The Diversity Learning Series focuses on implicit bias, harassment, and discrimination in the workplace. The series is part of an institutional effort that affirms our collective commitment to making Rochester an inclusive, equitable, sustainable, and responsive organization.
Creating an Anti-Racist campus is a three-part interactive workshop series highlighting the basics of anti-racist activism in a university setting, including in the classroom and lab.
The following can be found in MyPath:
From Conflict to Conversation
Managing Bias
Cultural Awareness and Diversity (several sub-topics available)
Safe Space training (How to Be an Ally for LGBTQ+ People)
Paul J. Burgett Intercultural Center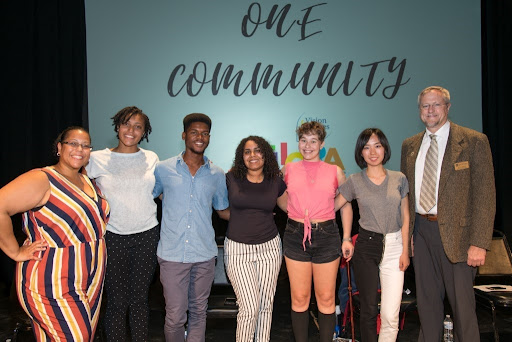 The Paul J. Burgett Intercultural Center (BIC) is a joint venture of the Office of the Dean of Students and the David T. Kearns Center. The mission is to promote cultural awareness and engagement, educate on issues of identity, culture, and diversity, and provide avenues for intersection and opportunities for collaboration.
American Association of University Professors (AAUP)
The American Association of University Professors (AAUP) has been protecting the rights of faculty and other higher education professionals since 1915. Through assistance and advice to individuals, research, training for campus organizers and activists, amicus briefs, support for collective bargaining, and other means, the AAUP helps shape American higher education and ensure higher education's contribution to the common good.
Neuroscience Scholars Program
The Neuroscience Scholars Program (NSP) is a two-year online training program open to underrepresented graduate students and postdoctoral researchers. NSP participants have access to:
Live events and webinars
Educational resources
An online group for those seeking career connections
Guidance from mentors and NSP Alumni
Other Resources
University of Rochester Women+ in Neurosciences (URWINS)
URWINS is a group whose mission is to amplify voices of women from various identity groups and career stages and to promote the representation of women in leadership roles in Neuroscience and affiliated fields (Cognitive Science, Computer Science). URWINS offers programs and training on topics ranging from research practices to professional development.
SPARK Society
The SPARK Society is a society of Cognitive Scientists of color that aims to improve the visibility of its membership and provide junior members with the tools and mentorship opportunities to become innovators in the cognitive sciences.
Anti-Racist Alliance
The Anti-Racist Alliance is a movement for racial equity. We are an organizing collective of human service practitioners and educators whose vision is to bring a clear and deliberate anti-racist structural power analysis to social service education and practice.
Black in Neuro
Black in Neuro aims to diversify the neurosciences by building a community that celebrates and empowers Black scholars and professionals in neuroscience-related fields. They offer many virtual public talks and educational events throughout the year.
Growing Up in Science
Growing Up in Science is a virtual seminar series featuring a diverse line-up of scientists sharing their personal narratives, with a focus on empowering and educating mentors and mentees at every career stage.
Diversity and Inclusion Certificate from Cornell University
Join the program and you can help make your organization a more supportive and engaging place to work by understanding the perceptual, institutional, and psychological processes that impact the ways people interact with each other.
Four courses are included:
Improving engagement
Counteracting unconscious bias
Diversity and inclusion at work
Fostering an inclusive climate