Our Commitment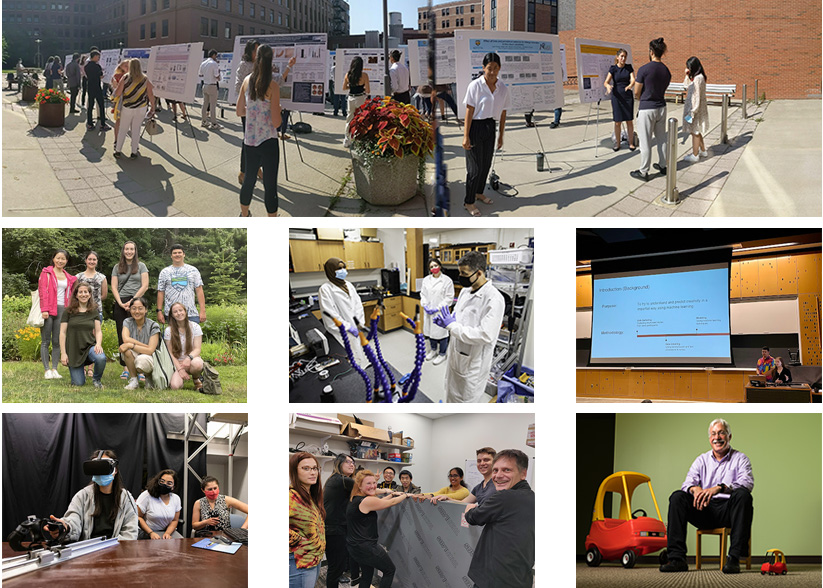 ---
The Brain and Cognitive Sciences Department (BCS) formed the Diversity, Equity, and Inclusion Committee (DEI) to ensure that our community is a welcoming, inclusive, respectful, and vibrant place for all of its members to work and learn. Just as an effective brain requires many diverse neuron types and regions to work together, the most effective, creative scientific teams rely on the contributions of people from diverse backgrounds and with unique perspectives, forms of expertise, and life experiences. Given that we are a small, tight-knit department, we especially value and strive to highlight the unique intellectual contributions and diverse personal backgrounds of everyone in the department. Our department will not tolerate discrimination, prejudice, or harassment of any kind. We are committed to improving the diversity of our department at all levels and have shared some resources for how faculty, students, and staff can help contribute to our growth in this area.
We have launched this website to highlight specific action items that we prioritize, including fellowship opportunities for research advancement, DEI/mentorship training for faculty and staff, and lab handbooks (which provide specific recommendations for leading anti-racism discussions, increasing diversification of PhD/postdoc admissions, and much more).
We hope that community members will contact us with questions, suggestions, or critiques. We also ask that you please return to this page on a regular basis to learn of new initiatives, events, and resources aimed at creating a more ideal workplace environment for all in BCS.