Frederick R. Cohen, professor of mathematics has passed away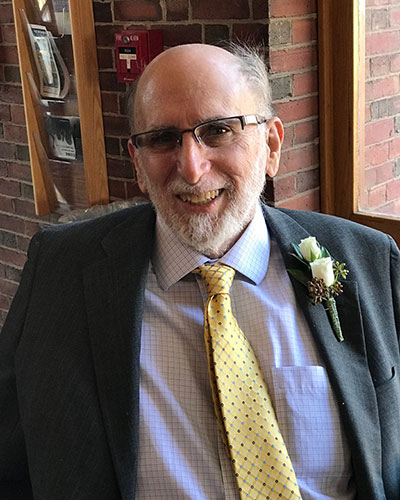 Frederick R. Cohen, professor of mathematics at the University of Rochester since 1989, passed away on January 16 at the age of 76. Plans for a memorial service will be announced later this year.
Professor Cohen was born in Chicago in 1945, got his BA Magna cum Laude with Honors in mathematics at Brandeis University in 1967, and his doctorate at the University of Chicago in 1972. He taught at the Universities of Northern Illinois and Kentucky before coming to Rochester. He spent 1975-76 at the Institute for Advanced Study in Princeton and received an Alfred P. Sloan Foundation fellowship, 1979-1981. He was named a member of the inaugural class of Fellows of the American Mathematical Society in 2012.
In the late 1970's he was afflicted by a spinal tumor that nearly killed him. Intense radiation therapy saved him but left him partially paralyzed for the rest of his life. In 2013 he was confined to a wheel chair. These difficulties did not stop him from pursuing an intense mathematical career. He was a force of nature who breathed and slept mathematics. He never stopped writing papers, going to conferences (before covid), and supervising students. He was an inspiring teacher and won a Goergen Teaching Award from the University of Rochester. He had 18 PhD students and nearly 150 published papers. He will be missed by algebraic topologists around the world.